ck to It's coming…can you feel it?
The tenseness in the air is so thick, you can cut it with a knife.Yes it's another school year, just around the corner. Don't you feel like it just ended? Where the heck did Summer go?
With all that being said what I'm doing different this year, is beginning with the end in mind. Honestly I should have this down pat by now.
We're certifiably home-school veterans by now right?
This year should be a piece of cake..right???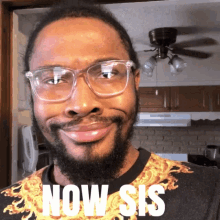 Yeah, that's a no for me. Every year brings new challenges as our children grow and mature into adults. While we are definitely not what I'd consider home-school vets, we do have 4 years of experience and a VISION of how we'd like our school year to go.
AB our daughter is now working, taking guitar lessons and deciding on what to do after high-school, therefore this year will undoubtedly be different from her freshman and sophomore years.
EB has also started working, even though it's in the family business, taking swim lessons, Aikido, and is considering acting classes.
The goal is to finish the school year having discovered new things about themselves and feeling good about it.
Therefore our school life will need to revolve around our family life, not the other way around. Our desire is for them to pursue purpose filled lives and explore passions.
This trumps pre-calculus, and periodic tables.
What's your desire for the upcoming school year?